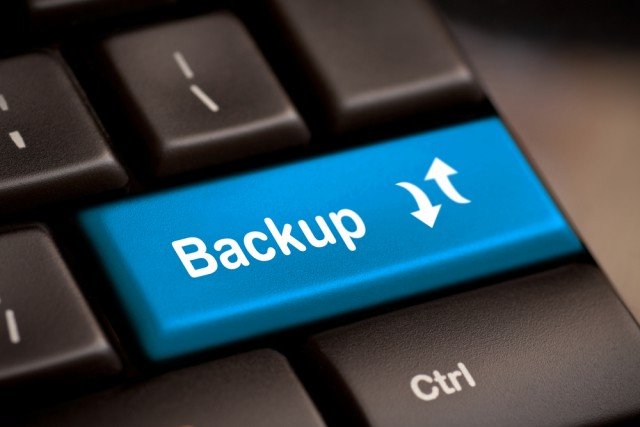 Creating regular WordPress backups give you peace of mind and can save you in catastrophic situations when your site gets hacked or you accidentally lock yourself out. In this journal, we will be looking at the top 10 best WordPress backup plugins which are available as free and paid versions. Most of these plugins are fairly easy to implement and use.
DJ Recommends: 
10 Best WordPress Backup Plugins

UpdraftPlus simplifies backups and restoration. It is the world's highest ranking and most popular scheduled backup plugin, with over a million currently-active installs. Backup your files and database backups into the cloud and restore with a single click!
Backup into the cloud directly to Dropbox, Google Drive, Amazon S3 (or compatible), Rackspace Cloud, DreamObjects, FTP, Openstack Swift, Updraft Vault and email. The paid version also backs up to Microsoft OneDrive, Microsoft Azure, Google Cloud Storage, SFTP, SCP, and WebDAV.
The backup plugin BackWPup can be used to save your complete installation including /wp-content/ and push them to an external Backup Service, like Dropbox, S3, FTP and much more, see list below. With a single backup .zip file, you are able to easily restore an installation. The free version is not supported as good as the BackWPup Pro version. With their premium version, you will get first class support and more features.
Database Backup (needs mysqli)
WordPress XML Export
Generate a file with installed plugins
Optimize Database
Check and repair Database
File backup
Backups in zip, tar, tar.gz, tar.bz2 format (needs gz, bz2, ZipArchive)
Store Backups to:

Directory
FTP server (needs ftp)
Dropbox (needs curl)
S3 services (needs PHP 5.3.3, needs curl)
Microsoft Azure (Blob) (needs PHP 5.3.2, curl)
RackSpaceCloud (needs PHP 5.3.2, curl)
SugarSync (needs curl)

PRO: Store backup to Amazon Glacier (needs PHP 5.3.3, curl)
PRO: Store backup to Google Drive (needs PHP 5.3.3, curl)
Send logs and backups by email
Multi-site support only as network admin
Pro version and support available – BackWPup Pro
Stop worrying about data loss, downtime, and hacking. Jetpack provides:
[free] Brute force attack protection
[free] Downtime and uptime monitoring
[free] Secured logins and two-factor authentication
[paid] Malware scanning, code scanning, and threat resolution
[paid] Site backups, restores, and migrations

Duplicator gives WordPress users the ability to migrate, copy, move or clone a site from one location to another and also serves as a simple backup utility. This plugin handles both serialized and base64 serialized string replacement. WordPress migration and WordPress backups are easily handled by this plugin.
Duplicator enables you to:
Move, migrate or clone a WordPress site between domains or hosts
Pull down a live site to localhost for development
Manually backup a WordPress site or parts of a site
Duplicate a live site to a staging area or vice versa
Bundle up an entire WordPress site for easy reuse or distribution
Perform a full WordPress migration without struggling with messy import/export sql scripts.

This plugin exports your WordPress website including the database, media files, plugins and themes with no technical knowledge required. Upload your site to a different location with a drag and drop into WordPress. There is an option to apply an unlimited number of find and replace operations on your database during the export process. The plugin will also fix any serialization problems that occur during the find/replace operation.
Mobile device compatible: All in One WP Plugin is the first plugin to offer true mobile experience on WordPress versions 3.3 and up.
DJ Recommends: 

BackUpWordPress will back up your entire site including your database and all your files on a schedule that suits you. Try it now to see how easy it is!
This plugin requires PHP version 5.3.2 or later
FEATURES
Super simple to use, no setup required.
Works in low memory, "shared host" environments.
Manage multiple schedules.
Option to have each backup file emailed to you.
Uses zip and mysqldump for faster backups if they are available.
Works on Linux & Windows Server.
Exclude files and folders from your backups.
Good support should you need help.
Translations for Spanish, German, Chinese, Romanian, Russian, Serbian, Lithuanian, Italian, Czech, Dutch, French, Basque.
XCloner is a Backup and Restore plugin that is perfectly integrated with WordPress. It is able to create complete and differentials backups of your site, manually or automatically through the built-in scheduler.
XCloner design was specifically created to Generate custom backups of any WordPress website through custom admin inputs, and to be able to Restore the backup on any other location with the help of the automatic Restore script we provide!
XCloner Backup tool uses Open Source standards like TAR, Mysql and CSV formats so you can rest assured your backups can be restored in a variety of ways, giving you more flexibility and full control.
The project is actively maintained through github https://github.com/ovidiul/XCloner-Wordpress/, all issues can be reported here https://github.com/ovidiul/XCloner-Wordpress/issues.
VaultPress is a real-time backup and security scanning service designed and built by Automattic, the same company that operates (and backs up!) millions of sites on WordPress.com.
The plugin is now powered by Jetpack and effortlessly backs up every post, comment, media file, revision, and dashboard setting on your site to our servers. With VaultPress you're protected against hackers, malware, accidental damage, and host outages.
BackupBuddy is the most popular premium WordPress backup plugin. It allows you to easily schedule daily, weekly, or monthly backups. It can also automatically store your backups in Dropbox, Amazon S3, Rackspace Cloud, FTP, Stash (their cloud service), and even email it to yourself.
If you use their Stash service, then you also have the ability to do real-time backups.
The biggest advantage of using BackupBuddy is that it is not a subscription based service, so there is no monthly fee. This plugin can be used on the number of sites mentioned in your plan. You also get access to premium support forums, regular updates, and 1GB of cloud storage to store your backups.
You can even use BackupBuddy to duplicate, migrate and restore websites.
With this plugin, you may plan the backup of your entire website (folders, files and/or database).
You can choose:
which folders you want to save;
the frequency of the backup process;
whether your database should be saved;
whether the backup is stored on the local website, sent by email or stored on a distant FTP (support of multipart zip files)
This plugin is compatible with Multisite installation. It also provides the option for each blog administrator to save their own data.
The super-admin may save either its data or the whole website. By saving the whole site, the admin may create different SQL files for the subsite in order to ease the restoration of a single sub-site. The plugin also supports Localization.
DJ Recommends: 
Final Thoughts
Each WordPress backup plugin has its pros and cons. We use All-in-One for two main reasons.
Extremely easy to use
This plugin offers the unlimited number of find and replace operations on your database during the export process.
Whichever WordPress backup plugin you end up choosing, please do NOT store your backups on the same server as your website. By doing that, you are putting all of your eggs in one basket. If your server's hardware fails, then, in that case, you don't have a backup which defeats the purpose of setting up regular backups.
This is why we highly recommend storing your backups on a third-party storage service like Dropbox, Amazon S3, Google Drive, etc.
If you liked this article, then please subscribe to the Developers Journal – Daily Journal Picks for more journal entries like these. You can also find our page on Google Plus, Twitter and Facebook and stay connected with us on Social Media.